Their love never goes away
Animals have been a necessity in people's lives across the world, whether the animals are used for food or used for comfort and companionship. To me, animals were meant to be in this world to walk with us through life. I have a deep soft spot for animals, mostly because, unlike most people, they don't care about what you look like, where you came from or what you have done, they love you unconditionally no matter what happens. Having pets, to me, is the best way to share your life with a furry, or scaly friend.
I have had many pets in my lifetime, yet I don't really consider them pets, I consider them my family. Over the 16 years I've been alive, I have had three hermit crabs, and about fourteen fish, as well as our most recent pets: three dogs, a cat, a sugar glider and a lizard. The last year, however, has been bittersweet; we have had to put three of our favorite "family members" down.
Skippy, our 11 year old beagle, was the loveliest dog I have ever met. He would lick me until I couldn't help but laugh, and he had the most beautiful ears I've ever seen. Although he barked constantly, he dug like there was no tomorrow and he never lost his energy, even in his last couple of weeks. We had to put him down about two three months after he was diagnosed with thyroid cancer. It was a huge loss, but not as big of a loss as our cat Katy.
Katy was the laziest, most annoying and most boring cat I have ever met. Yet, when she felt like giving attention, she never held back; she would rub up against my leg until I finally picked her up. She was the softest thing I have ever felt, and she always left an imprint on my heart; even cat haters loved her. We had to put her down when she was about 16 years old because her body was failing of old age. But not even Katy could leave a hole as great as our most recent loss.
Chip, the 11 year old miniature pinscher, has to be the hardest loss I've had to deal with because he was always by your side. When I was upset or crying, he would always come to me, sit in my lap, look at me with his big, brown eyes and tell me that everything was okay. He was also the biggest chocolate hound I have ever met. Twice we had to take him to the emergency vet because he couldn't stay out of chocolate; one time on Easter Sunday, when he got into a full, one pound chocolate bunny and another time when we were packing for a camping trip, this time eating a whole box of full-sized Hershey bars. We had to put him down last Saturday, right before homecoming, because he had heart disease and other problems we couldn't quite fix.
It's times like these that make me realize that people never really know what they have until what they have is gone. I miss them terribly but I know that the memories I have of them will always triumph over the sadness.
If you have any questions about my "family members" or about me in general, you can message me on Facebook or follow me on Instagram and Twitter @UltmtNarutoFan1.
This blog is dedicated to Skippy, Katy, and Chip.
Skippy: 9/8/01 – 8/27/12
Katy: 1997 – 7/16/13
Chip: 7/1/02 – 10/5/13
Leave a Comment
Your donation will support the student journalists of Francis Howell Central High School. Your contribution will allow us to purchase equipment and cover our annual website hosting costs. FHCToday.com and our subsequent publications are dedicated to the students by the students. We hope you consider donating to allow us to continue our mission of a connected and well-informed student body.
About the Writer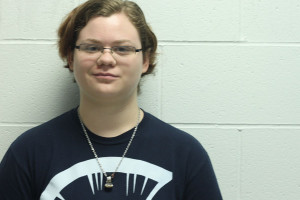 Rachel Large, Staff Reporter
Rachel is a junior and this is her first year on the publications staff. She enjoys writing fiction stories and making anything that is considered art....