The real meaning of Thanksgiving
Thanksgiving has always been a highly anticipated holiday in my family. The oven-roasted turkey, the homemade mashed potatoes, the stuffing that always seems to be gone before anything else, plus the company of my grandma and grandpa, make Thanksgiving a holiday to remember.
But lately, after starting to go to church and listening to all the stories of families who never get to experience a true Thanksgiving, I have been having second thoughts about what Thanksgiving really means.
I thought I knew what Thanksgiving was all about, but I'm starting to realize that I never truly knew anything about it. I've always known that Thanksgiving was about family, but now I know it's not just my family that matters; it's about every other family out there who can't afford a nice, plump, delicious turkey.
Seeing those families talk about how they don't have anything for Thanksgiving, or any other holiday, makes me feel like I should do more for them, even if sometimes I have very little to give. It's so easy to take advantage of what you have when you don't know what it's like to live without it. I guess I'm lucky I don't have to find that out the hard way.
This Thanksgiving, I will have one more thing to be thankful for even though I don't always show it.
If you have any questions about me or this blog, you can message me on Facebook or follow me on Instagram and Twitter @UltmtNarutoFan1.
Leave a Comment
About the Writer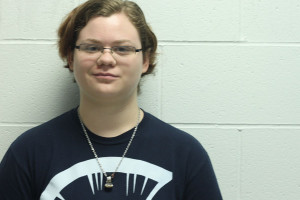 Rachel Large, Staff Reporter
Rachel is a junior and this is her first year on the publications staff. She enjoys writing fiction stories and making anything that is considered art....