Tell me you love me tour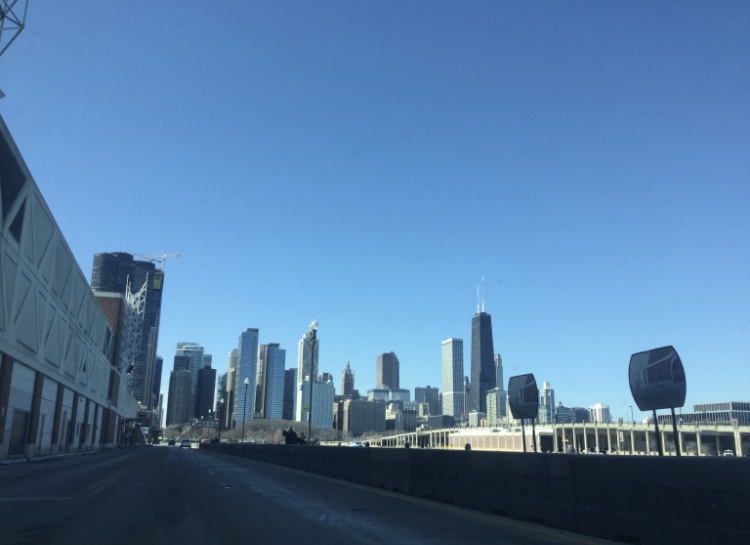 What started as a road trip to Chicago to see Demi Lovato live, turned out to be the greatest weekend I have had in a very long time.
I will always and forever love alternative music, but I have loved Demi Lovato since I was a little girl and I saw "Camp Rock" for the first time. She started to become my idol because of what she said through her music. Demi has gone through depression, self-harm, and so many other things that I can relate to.
After reading her book and listening to more of her music, I knew the minute I had the opportunity to see her perform, I would have to go. And that is exactly what happened, I had received tickets from my grandparents and was more than excited.
I went on a road trip to Chicago with my two friends, Steff and Josie. On the way there we all were jamming to Demi and getting hyped for the concert that was just hours away.
Once we got to the Allstate Arena, we made our way to our nosebleed seats, which were not bad at all, we had a clear view of the stage. We got there as the opening act, Kehlani was performing.
After her, the famous DJ Khaled came onto the stage. He was hyping everybody up and everyone around me was dancing. During this moment, me and my friends took videos of ourselves dancing and singing, very horribly I might add.
He played "All I Do is Win", which was my favorite song he performed, it got me and my friends so pumped up and singing along. He played other great hits that weren't even his, he played all the populars songs and everyone was out of their seats and having a great time.
Once DJ Khaled finished his set, the lights came back on and it hit me on who is next to walk out onto that huge stage: Demi Lovato. Every second I was just waiting and waiting for the lights to go back off.
Then the moment came. After jamming to more songs during the intermission, the lights turned off and the music started playing. The spotlight shined on her as she was laying on the couch that was on stage. I was so happy and thrilled, in that moment I forgot about anything that was bothering me or going on back at home, I was just in the moment.
My friends and I were screaming the lyrics to all of her songs, especially "Cool For The Summer," "Heart Attack," and of course the most popular "Sorry Not Sorry." Midway through her performance, I could already feel my throat trying to close it and I started losing my voice. That did not stop me from singing though.
The best part of the concert was when she made time to talk about self-love. She explained how no matter what is going on, to always love yourself even if things are hard. Tears started to form in my eyes cause of how much that touched my heart and I'm happy to say I've been taking her advice.
This was definitely an amazing concert, I can easily say me and my friends had the best time and it was definitely a 10 out of 10 concert.
Leave a Comment
Your donation will support the student journalists of Francis Howell Central High School. Your contribution will allow us to purchase equipment and cover our annual website hosting costs. FHCToday.com and our subsequent publications are dedicated to the students by the students. We hope you consider donating to allow us to continue our mission of a connected and well-informed student body.