Unsung heroes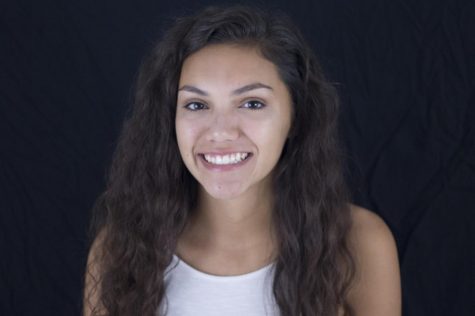 More stories from Carlin Bippen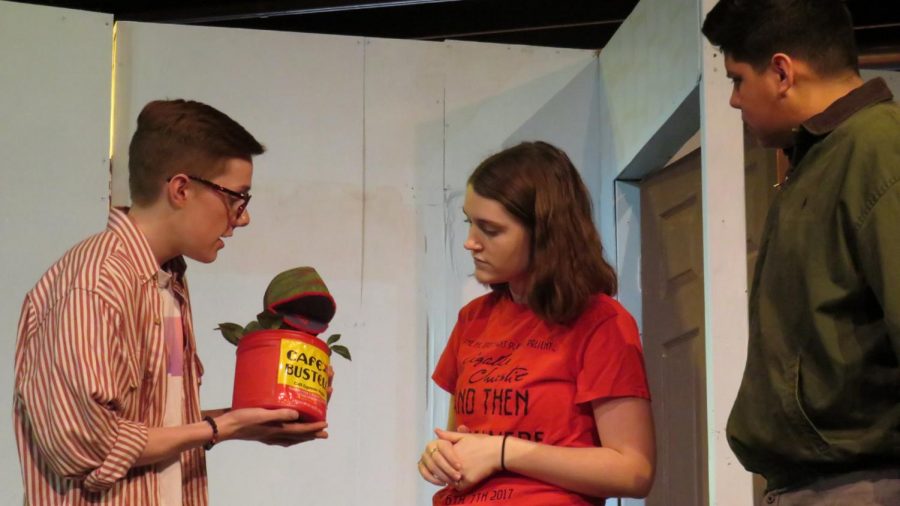 What's seen onstage during a performance is an outcome of what happens behind the scenes. Often times, the most unnoticed aspects of theater are the most important. Along with the obvious cast, crews and understudies play a big role in helping the show come together.
Freshman Taylor Krieg has spent her first musical being apart of the props crew.
"Anything you see on the stage other than the set, we put on there," Krieg said. "We continue to move the props throughout the show. We make signs that go in the shop, we make a bunch of different flowers, we clean couches, we go on goodwill runs just to find different props."
Along with what physically appears on the stage, what lights the stage is another aspect that is essential to the creation of the show.
Junior Janelle Klos, lights crew head, is not only in charge of designing, but helping others on her crew to learn how to effectively design lights.
"I figure out what colors and lighting we're going to do. I try to interpret the time of day for the musical or play," Klos said. "As the lights crew head, I need to teach someone else how to do lights for when I graduate."
The importance of lighting is often unrealized to someone who has never been exposed to the behind the scenes of theater.
"[Without lights] the scenes would definitely be more dull," Klos said. "You can't really see all the colors in the set and you can't see any creative lighting. If lights crew wasn't here it would just generally be fluorescent lighting."
The unsung heroes of theater are not limited to those on crews, but those in an understudy role. Senior Abram Cutshall understudies the main character Seymour Krelborn, giving him the responsibility of learning Seymour's lines, blocking and music in addition to his other roles.
"In past shows, I've only ever been responsible for my own character and I've been playing that character every day for three months," Cutshall said. "With this show, I have multiple characters and I don't get to practice as Seymour so I have to just hope what I'm doing is correct."
With all of the hard work put into being an understudy, they are essential to the performance.
"I would say [understudies] are important, because if something happens to the lead the show has to go on," Cutshall said. "I think it's unfortunate that most of the time it doesn't really happen, but it's important to be prepared."
With all of the work contributed by the different aspects of the theater department, the show is able to come together. The end product is deemed worth the effort by those involved.
"I feel like you have to find what you're committed to," Krieg said. "If you're committed to theater then making the commitment won't be hard."