A Central Focus on What It Means To Be a Staff Reporter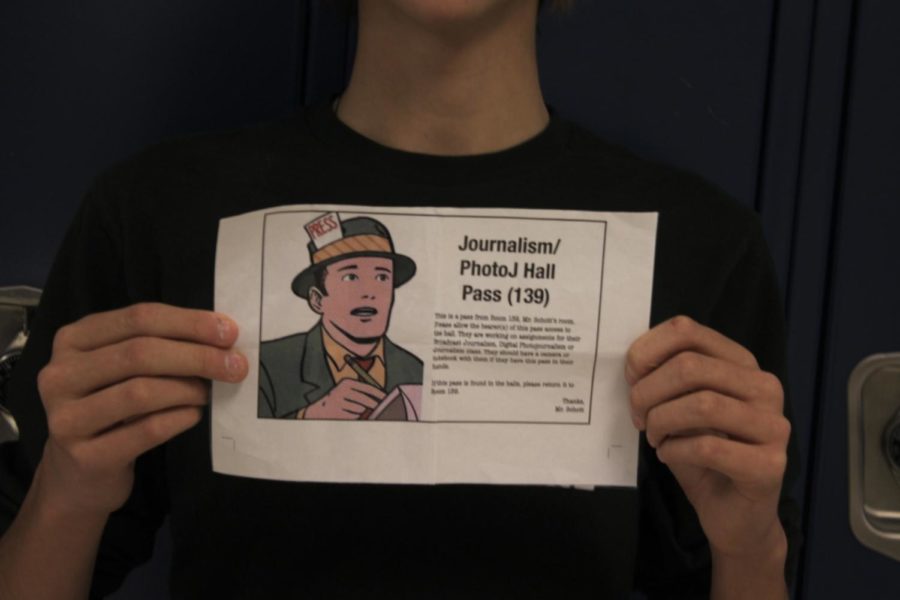 My hands are tightly clenched and my heart is pounding as I approach room 119. I slowly open the door and am greeted by the glare of dozens of students. I quietly make my way over to Malach Radigan's desk, and whisper "are you ready for the interview". We both walk out of the classroom, as I prepare to ask my questions. Millions of negative thoughts and fears fill my mind, and the anxiety of the situation begins to escalate. I nervously stumbled through the  delivery of my first question, and as I began to hear his response, all of my fear began to dissipate. Those initial fears about the quality of my questions, and how I will convey them, began to melt away. Throughout the course of the interview these fears were replaced with an overwhelming curiosity. All I could possibly focus on was the insightful responses that I was receiving from Radigan. I had become fully invested in learning more about the story, and each answer I received brought genuine excitement.
 If you asked me a year ago, being a staff reporter for the school newspaper is not something that I would have expected to participate in. I mean, I get anxious very easily, and putting my ideas out there is very intimidating. Reading through the school newspaper last year was something I really enjoyed doing, and I often envisioned myself writing stories as well. When it came time to sign up for classes last year, I anxiously signed up for newspaper production. I eagerly awaited the upcoming school year, not knowing what to expect from my new class choices.
Once production of the first school newspaper began, I was assigned a story revolving around Coach Radigan, and the culture he created within the school's football team. I went out and interviewed multiple players on the team, and of course Coach Radigan himself. I was initially scared to get out there, and talk to all of these people that I did not know. As I was conducting a series of interviews, I noticed how much easier it became to talk to people. Being a staff reporter has given me the opportunity to get out of my comfort zone and become more engaged with FHC as a whole. This engagement has encouraged me to spend more time reaching out to new people, and creating friendships.
The greatest aspect of being a staff reporter is by far the community revolving around FHC Publications. The classroom environment is very supportive and lots of resources are available to accommodate anyone who needs help. We all brainstorm ideas together weekly, and I have often ended up receiving stories on the ideas that I have brought up. Sharing my input on the ideas that mean the most to me has brought me courage, and has made me proud of my own accomplishments. Hearing from countless people across the pethera of clubs and groups ongoing at FHC, has opened my eyes, and shown me countless opportunities. Engaging in these conversations has allowed me to meet new people, and create friendships with people I would not have spoken to otherwise.
Being a staff reporter creates a set of unique challenges that help inspire creativity and discussion about a wide array of ideas. These challenges help construct a rewarding environment that allows for personal growth. Conducting interviews, brainstorming ideas, and writing stories are among the challenges encountered in publications. Overcoming these challenges is very rewarding, and is certainly worth doing. I know that being a staff reporter can appear intimidating, but if you are at all interested in joining the publications community, I would strongly encourage you to do so. It's a terrific outlet for conveying your own ideas, and getting in touch with what's going on all around FHC. Next semester, when you're sitting there and contemplating if publications are the right place for you, I'd tell you to give Mr Schott a shot.
Leave a Comment
Your donation will support the student journalists of Francis Howell Central High School. Your contribution will allow us to purchase equipment and cover our annual website hosting costs. FHCToday.com and our subsequent publications are dedicated to the students by the students. We hope you consider donating to allow us to continue our mission of a connected and well-informed student body.