Spartans fall short in battle against Howell
Boys basketball players reflect on their game against Howell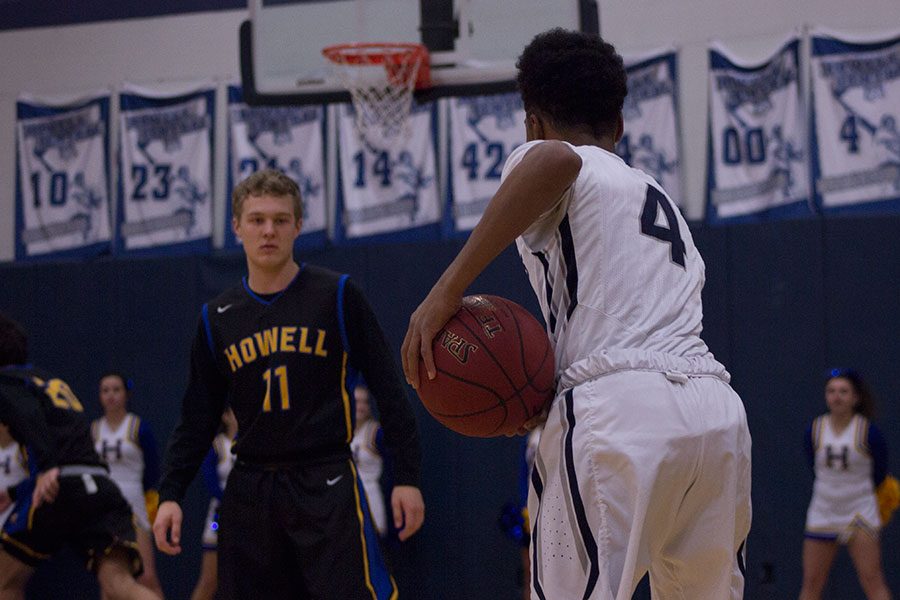 On Jan. 27, varsity and JV boys basketball battled for the home "W" against Howell. Although both good games, only JV was able to pull out a win. Sophomore Spencer Allen, on JV, feels like a champ for the 15 point-lead win they took against Howell. He states they played well offense and defense.
"It went extremely well, we beat them by like 15 points," Allen said. " I think we played really well as a team, moved the ball played good defense, talked all the time."
This was also a big comeback for the JV after the loss against Howell in an earlier tournament. Allen praised his fellow teammate Caleb Anderson for his help in the win.
"I think the difference we had was Caleb Anderson put up [a lot] of points," Allen said.
As for varsity, a loss was taken, 57-37. Senior  Marcus James thought the game went well during the first half, but Howell quickly gained a lead.
"The first half we played very good and the second half they hit a lot more shots and we got down very quick," James said.
James also thought the team's execution of plays could have been better as well, but has no doubt this will be a problem the next time they play Howell.
"We played pretty good the first half, we did some really good things. And the second half we didn't really execute like we should have, so I feel like we will be ready for them again once we see them later this month," James said.
All in all, James believes this much more to come as this season comes to an end. There is room for improvement but the team will pull through.
"This season is definitely a different season, we've been having a lot of rough patches in our path but I feel like we'll be good later on when districts come around,"James said.
Leave a Comment