Beginner's Luck?
Freshman volleyball team remains undefeated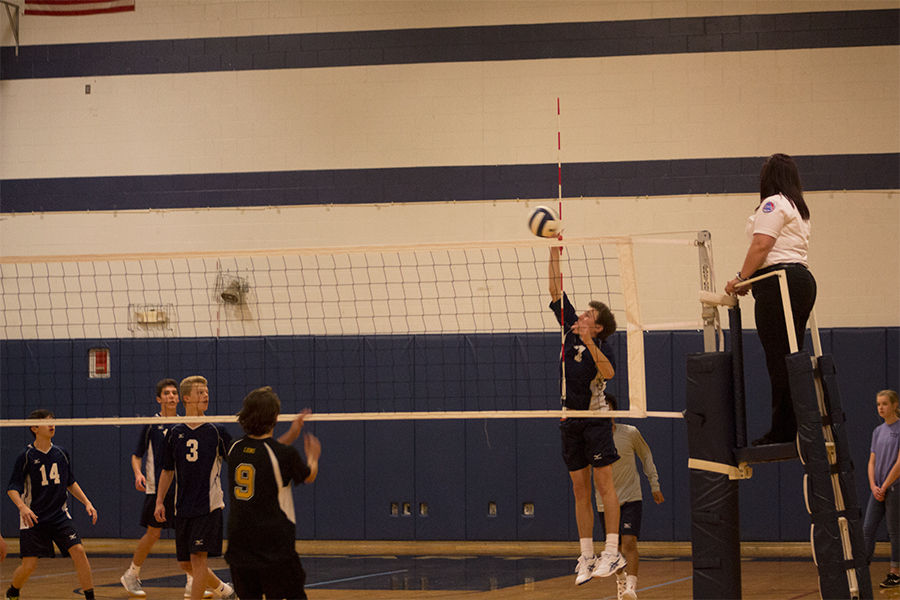 The freshman boys volleyball team is 11-0 with one more regular season game left and a little over a week before GACs. For freshman Dylan Stover, this is his first season playing organized volleyball and he finds that the sport is an easy one to love.
"I think I'm doing pretty good," said Stover. "[I love that] it's fast paced and fun."
The team consists of mostly new players to the game, but according to Stover the team works well together and he would not have it any other way.
"The team chemistry is nice. We are really good at setting," Stover said.
For Jackson Michaels, the team's success, including winning a set 25-0, was partially expected. For the beginning, their coach, Scott Thorpe, was impressed by their team.
"We knew we would be pretty good because Coach Thorpe said that we were pretty good," Michaels said.
The boys' biggest strength is being mentally positive, especially when they face hard opponents which is a good strength to have within a team, according to Michaels.
"Our teams strength is our ability to fight when we are down so we are able to come back and win the match," Michaels said.
It all begins with the pre-game mindset, which according to Michaels is very hyped, despite some anxiety.
"Sometimes we are nervous or tired, but we always get pumped for the game and do our best," said Michaels.
That being said, the team does lack some fundamentals, which leads to sloppy mistakes.
"Our weaknesses are we hit the ball out or miss serves sometimes," said Michaels.
The boys play their last season game next Thursday at Francis Howell North. If they remain undefeated, they will be following in the current seniors' footsteps.
Leave a Comment