A "Wonder"
"You can't blend in when you were born to stand out"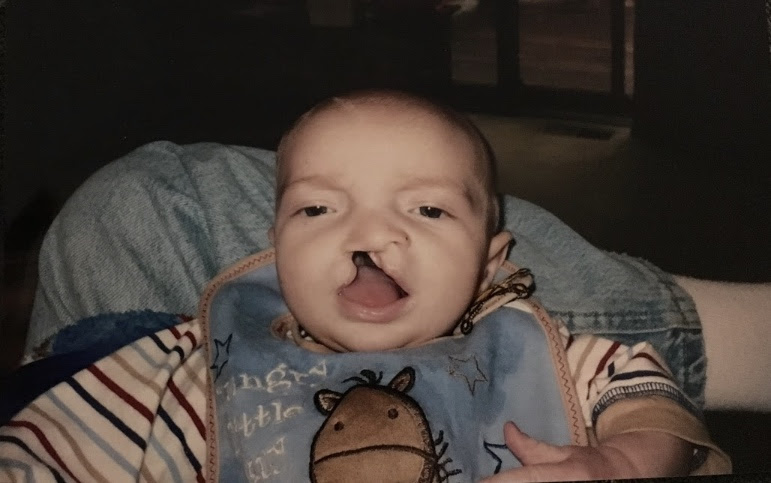 Normally you would have a paper ticket when you walk into a movie theater, but for this particular night, it was bracelets with the phrase "choose kind" on them. On Nov. 15, at 6 p.m. I went to see "Wonder" with my family.
My brother's plastic surgeon bought out an auditorium for his patients, all who have undergone cleft lip or palate surgeries. My brother has had six surgeries over the course of 10 years.
I started my night seeing so many of my brother's surgeon's patients. From left to right, I saw craniofacial kids that ranged from a year old to 18. I knew that there were many cleft lip patients, but I never have seen them first hand. I hadn't realized there were so many kids like my brother.
Once everyone was in the theater, a speaker who just had his final surgery, Steven, spoke about his journey with Mercy Kids Hospital. He talked about how he was born with a bilateral cleft lip and his journey through the five surgeries he has had. He then talked about his most recent surgery, where they had to break his jaw in two places and wire his mouth shut for two weeks.
This is a surgery that my brother has to have when he is in high school, so I feel it prepared me more for my brother's future experience, but also scared me because of Steven's difficult recovery.
Afterwards,"Wonder" started.
Starring a fifth- grader named Auggie, born with several craniofacial defects, he had several surgeries to help him see, speak and hear. The movie is about his first day of public middle school, a big step considering he was homeschooled by his mom all his life. Nonetheless, he was finally ready to meet new kids and stop hiding under his astronaut helmet.
He goes through the movie struggling to make friends because all the kids make fun of him or are scared of him, because he looks so different. Just like my brother, who looks so different.
All throughout the movie I was in tears, it made me worry because while my brother is only in elementary school, does this mean my brother is going to have a hard time with bullies once he is in middle school?
The movie covered every angle imaginable, from several of the characters' perspectives on Auggie. The perspective that hit me hardest was the older sister. She didn't get as much attention because the parents were always focused on Auggie, and his surgeries and worried that he would get hurt. The sister felt left out and forgotten, and for some time, I felt that way too.
When the older sister, Via, said "You can't blend in when you were born to stand out" to Auggie, I was captivated. My tears were unstoppable. This meant so much to me because I have always told my brother he doesn't need to look like everybody else and it is okay to be different.
After a while, my brother finally felt better about himself and bragged about how he has "a million dollar mouth."
This movie and event made me realize that my brother wasn't the only one born extraordinary. Many children are born with craniofacial defects and go through several if not tons of surgeries, and sometimes still not look what society calls "normal".
I highly encourage others to see this film, especially kids, because so many aren't educated or aware of craniofacial diagnoses and don't know why some kids don't look "normal."
Leave a Comment