Beyond our Boundaries
"
[Helping others] warms my heart and gives me hope.  I feel more content.
— Mrs. Jessica Rowe
The sun glimmers through the trees on an early spring day. Students work hard to remove the hostile honeysuckles. They wipe the sweat from their brow as they smell the crisp dirt on the ground. They feel sticky, and tired as they are on their knees passionately digging through beds of wildflowers. The suckles are destroying the local plant life. They must be removed from where they are growing before these flowers can cause more damage. Maiya Boain regards this event as a highlight in her senior year.
The many clubs of FHC pride themselves on working to better the people and places around them. Oftentimes this is seen within FHC, with organizations doing things such as adopting spartan families in need during the holidays and working as custodians to clean up the school. Many clubs, however, go above and beyond the walls of FHC to help those in need. Health Occupations Student Association (HOSA), Environmental Club, NHS, and Student Council (STUCO) are just a few of the many clubs that help the community outside of these school walls.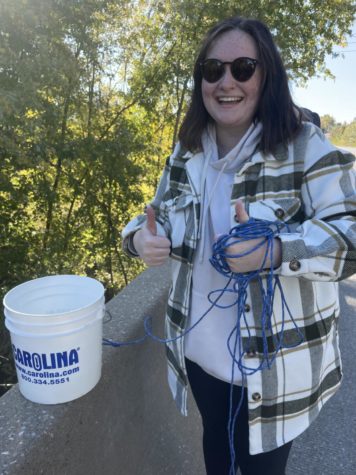 Environmental Club alongside HOSA, participates in the annual Honeysuckle bash. The Environmental Club members pride themselves on their knowledge about how to best help the environment. During their weekly meetings they give presentations on current environmental issues. HOSA and the Environmental Club work on projects such as the Honeysuckle Bash where students destroy invasive plants to promote Missouri's natural wildlife. Activities like these are what makes these clubs stand out; they take the extra step to impact the community outside of their little bubble. Senior Maiya Boain, who is a member of both HOSA and Environmental Club, says why they are important organizations.
"Environmental Club is important because we only have one planet and if no one cares about it it's gonna die. I mean it kind of already is. So that'd be really bad because it's already kind of downhill," Boain said.
HOSA provides opportunities for students who are interested in health careers to expand their understanding of biomedical sciences and to play a role in the health of the community. They do many projects both in and out of FHC, including raising money for children with heart disease by selling valentines candy. For Mrs. Jessica Rowe, the club's sponsor, HOSA warms her heart to help the community and it makes her feel more content. 
"HOSA helps students feel empowered to make a positive impact. It is important because, by making even small contributions we can feel more connected to our community and can experience stronger feelings of self-worth," said Mrs. Rowe. 
STUCO helps more individuals in need rather than broad environmental issues. The annual Mac & Cheese Drive is one of the biggest projects STUCO undertakes. It unites the school with friendly competition and helps bring nonperishable goods to local food shelters. Senior Class President Ximena Avila, is new to STUCO this year and loves the opportunity to help people in need.
"It gives me a great feeling. Obviously, you get closer to people, like not only the people you're helping out but also the people you're helping with. So I think it's just a great feeling just being involved and helping people," said Avila. 
Avila also talked about her most memorable parts of the year, participating in running the Special Olympics with NHS and STUCO. This event is for all students of Francis Howell School District. It made her feel fulfilled helping out other students. 
"The Special Olympics was really cool.. I think you're really just bringing people together and making you connected to the community. Like, I got to hang out with and meet so many new people," Avila said.
Community Service is one of the most fulfilling things a student can do for their community. FHC provides several clubs that can provide avenues to impact the people and places beyond the walls of the school. Opportunities to join these organizations are everywhere, and these students are eager to help others get involved in helping others.
"[Helping others] warms my heart and gives me hope.  I feel more content," Mrs. Rowe said.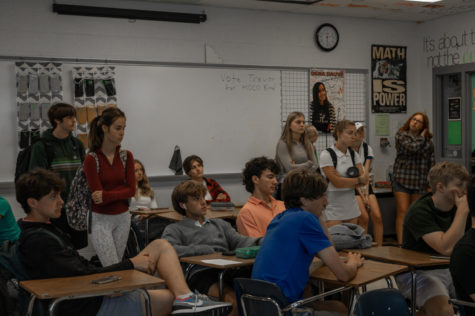 Leave a Comment
Your donation will support the student journalists of Francis Howell Central High School. Your contribution will allow us to purchase equipment and cover our annual website hosting costs. FHCToday.com and our subsequent publications are dedicated to the students by the students. We hope you consider donating to allow us to continue our mission of a connected and well-informed student body.