Decoding a deferral
Deferral could derail student plans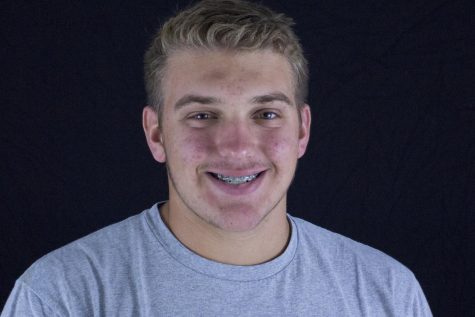 More stories from Justin Hedrick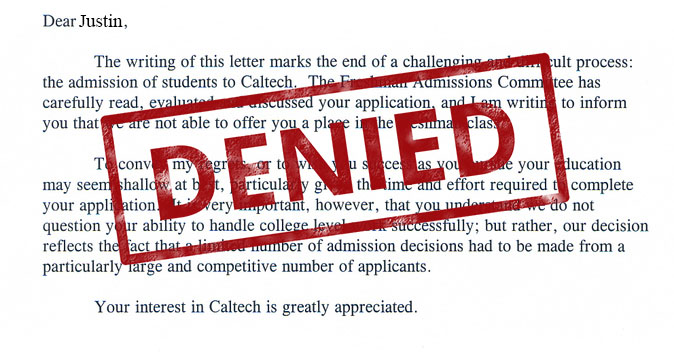 Applying to colleges is one of the most stressful things a student will do in their academic career. Hours are spent trying to figure everything out, from if the school is "right," to how far away it is, to what admissions standards are, to who else is going there. Once the student finds the perfect school, they compile ACT/SAT scores and their transcripts and send in their application. It is a few grueling weeks, or months, waiting to hear back from their dream school or praying for a letter to come back to say they were accepted.. Often the dreaded "deferral" letter ends up silently waiting in the mailbox or inbox, just waiting to ruin the day. A deferral isn't an outright denial of admittance into the school, but it means that the admissions office is still undecided about the application, finding a hole or inconsistency, and wants to look at it a second time.. Being deferred does however mean one's chances are put further on the line, and common practice is to send a letter before reconsideration in order to help persuade the school to decide to send back an acceptance letter. Many students already had plans made with friends or had a plan for how to pay for expenses, and a deferral throws all of this away potentially by extending the time spent waiting to hear back. Seniors Logan Morris and Spencer Raterman decided to room together long before applying to Truman together, and a deferral for either one would have been disastrous, as timing was very important.
"It took two weeks to get my acceptance letter back," Morris said. "Had I gotten a deferral or denial letter, I would've applied at S&T or something like that. Applying early takes a lot of stress off the finals part of the year, and as we are going into AP testing, it's nice to know 'Hey, this is where I'm going, I've already been accepted. it makes it easy because I already have my roommate.' We've talked about going to Truman together since freshman year, but we decided officially last year."
The fact they were rooming together added an element of stress not felt by most
people, as if one wasn't immediately accepted, the other could potentially end up getting stuck with a stranger. But thanks to both being accepted in Truman's early acceptance program, they can relax more through their last year of high school.
"All the stress is gone because there is no more stress about applying. I had to write a three page paper to apply; it only took a couple hours," Raterman said. "My roommate had applied about a week before me, just because I was lazy and waited. Had I been deferred, or denied, I would have been out of luck. I did no other research on other schools. I was really anxious during the time they were processing it."
The pressures felt by these two students isn't exclusive to just them. Across the country, thousands of high school students just like Raterman and Morris are trying to complete the gauntlet that is the college admittance process. According to IvyWise.com, a website dedicated to helping potential Ivy League students, it isn't actually all that uncommon to be deferred instead of rejected, especially at an Ivy League school. At such schools, deferral rates can range from 8.5 percent to percent, or in the case of Georgetown, 100 percent, where students not accepted early are deferred. According to Ivywise:
"Understand and heed the school's deferral policy. Before responding to the college, make sure you understand their rules for deferrals. Some colleges explicitly tell deferred applicants not to call, write, or send additional materials for consideration. Know the college's policy and consult with your college counselor. Together, you and your counselor can form a plan of action to effectively address the deferral."
It will not improve your chances by breaking the rules, for it could even hurt your chances. However, if the school allows it, you should do everything in your power to demonstrate your ability to the school and distinguish yourself from the rest of the general admittance pool. If you have been deferred to the general admittance pool, don't give up! Keep trying to get into your dream school.
Logan and Spencer will be leaving to start their new adventure as best friends at Truman in the fall. Unknowingly they will be walking alongside thousands of people who have made it through the deferral process. Just like on hundreds of other campuses across the country, those who made it through the process will be normal students like everyone else. Being deferred isn't the worst possible thing that can happen, and it still gives the opportunity to continue with your plans if everything goes right.
Leave a Comment
Your donation will support the student journalists of Francis Howell Central High School. Your contribution will allow us to purchase equipment and cover our annual website hosting costs. FHCToday.com and our subsequent publications are dedicated to the students by the students. We hope you consider donating to allow us to continue our mission of a connected and well-informed student body.