With football season now over, it is officially basketball season. Tryouts have concluded, the teams are set, it is now time for the Spartans to improve on their 2-24 record from last season. 
After having a tough season last year, it is important to stick together, and win with each other. One of five returning seniors, Ashton Matthews, says this year's biggest strength is their relationships with each other.
"We all get along, our team chemistry is really really good, there isn't any toxicity anywhere, we all just get along together," Matthews said.
Rivalry games are always the biggest games of the season, whether it was the big win at Howell two years ago, or the heartbreaker at the buzzer vs Howell North just last year, rivalry games always have that different feel to them. According to Matthews, the rivalry game he is looking forward to is Howell North.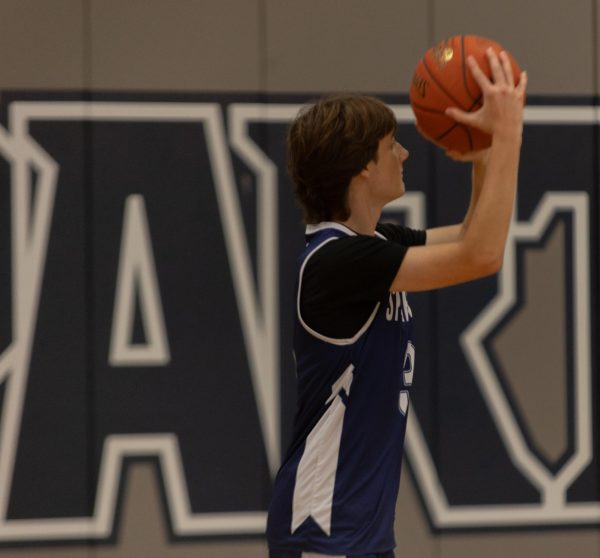 "Definitely North, our games were so close last year and to be honest I played pretty bad," Matthews said. "I just can't wait to get them back from the close games we had last year."
Competitiveness always runs deep in sports, before the season especially, it is important to feel an edge over the competition and want it more. Matthews says that he is ready to go.
"Oh man, especially with it being my last year, I'm just ready to give it my all, I'm ready to compete with everyone, and just give it my 110 percent," Matthews said.
Athletes always try to set the bar high for themselves and see their progress throughout the season, for some athlete's it is personal goals, for others it is a team goal, for Matthews it is both.
"My goal is really to just be more of a leader, I want to just get the whole team together, and I want to be a leader on this team," Matthews said.