Making the cuts
An inside look on the experiences of Metro 8, a group of the top students from all kinds of schools, coming together and making music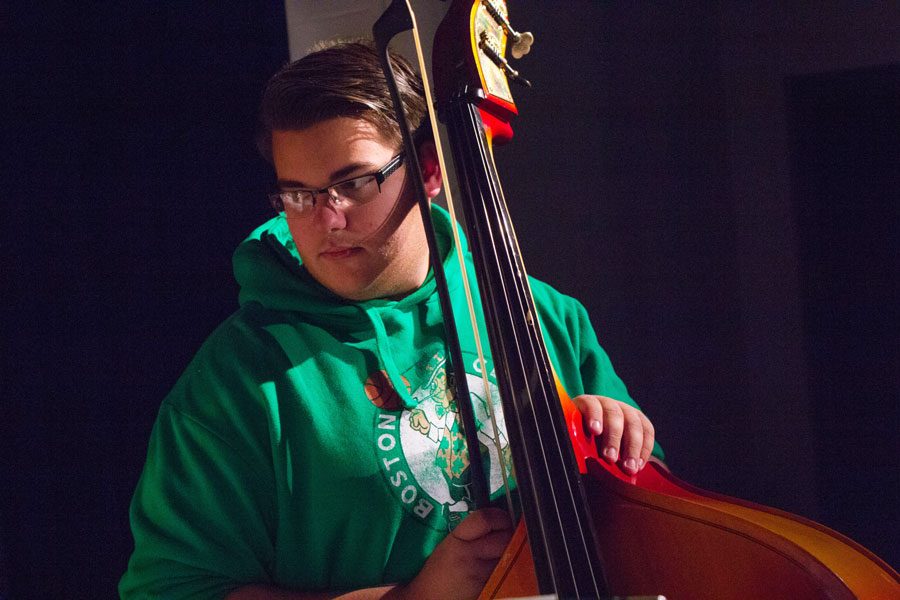 For a long time, people have been going out and trying their luck to make it in the musical business. Whether it is singing or playing a musical instrument, it has always been difficult. That is why, for several years, a team of musicians has come together to create a chance for upcoming musicians to get their name out and experience the real world in a whole new way, other than a classroom.

The team behind Metro 8 wanted to help students who want to perform, get out there and show what they've got. Every year for 20 years, this organization has been providing auditions, concerts, and experience to high schools and middle schools, both band and choir.

Each time they start, they send out specific pieces of music to all the teachers and directors, and they distribute the music to the students who want to try out. According to choir member Jillian Thro, senior, trying out was all but relaxing.

"[Auditioning] was a little nerve wracking," she explained, "but it is a blind audition, so it wasn't too bad."

Although it is a blind audition, there is still a sense of stress in the fact that this could allow someone to get their name out there, or have them have to try again next year, in the same process. Although it is nerve wracking, Thro feels that lots of enjoyment is there.

"I think it is a great experience to be with the top musicians and singers in the area," Thro added.

While the choir auditions may be limiting, the band auditions allow a little bit more chance to get in. But, as senior band member Sam Eckhoff explains, it is just as stressful.

"Making the group once before, you feel less stressful," Eckhoff said, "but there is still a sense of stress."

Eckhoff did not feel as stressed, as he has tried out all four years he has been in high school. The bass player knew he could play his instrument, and do it well.

"[While I was auditioning], there was no stress," He added, "I know what I want to do, I know no one is looking at me."

While the students may be stressed about getting in, some try to question why they set up these auditions in the first place. Both Eckhoff and Thro have a good idea on this.

"Probably to give people experiences, I could play at school, but I play with those same people every day for the entire year, some of them for three years," Eckhoff explained,

"some of these kids I haven't met before and we had three rehearsals, and had a pretty good concert."

The fact that this organization decided to give students a chance really adds to the fact that these people are incredible musicians who just want to help encourage others.

"To make music," Thro added, "to bring people together, give them the opportunity to do something more than just in class."

When someone plays with the same people for over 3 years, they get the feel of how they play and how they play along with them. With Metro 8 though, each year it is a new set of people, all aspiring to make music.