The young voter's guide
A beginner's guide to taxes and school board politics.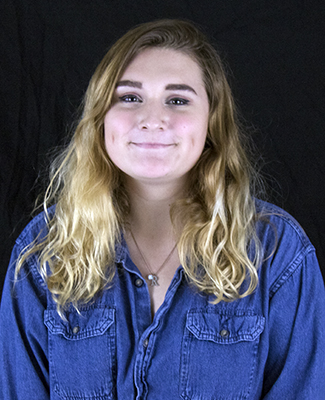 More stories from Whitney Klein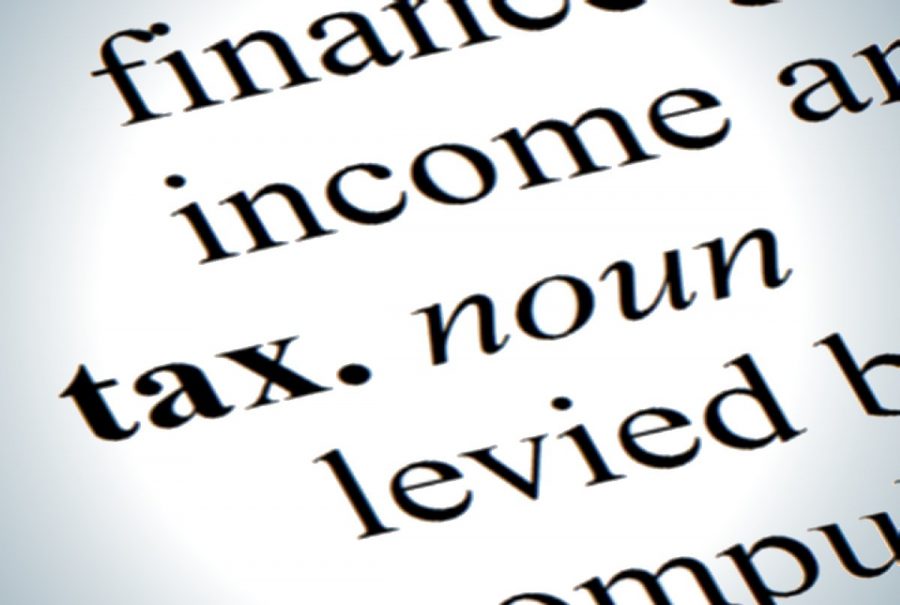 Welcome to the complete beginner's guide to: school board politics and everything surrounding it. In this guide, you'll learn about tax levies and candidate forums and how they affect schools. Let's take this one small step at a time, starting with: tax levies. More specifically, the 48- cent tax levy the Francis Howell school board has on the April ballot.
The Francis Howell school district, or FHSD, receives its money from the property taxes of people who live within the district's boundaries, and the community votes on setting a levy amount which is added onto the property tax. The revenues raised go to the school district.
Calculating the levy's amount is not an easy process. Francis Howell District Chief Operations Officer Kevin Supple, along with others is in charge of decisions surrounding the levy.
"The Board of Education and Administration review current and planned expenditures, and make an estimate of the revenue necessary to support necessary programs and services. This revenue estimate is one factor used in determining an increase in the operating levy," Supple said. "Other factors include increases or decreases in other revenue sources, efficiencies that can be implemented to reduce costs and the estimated tax burden on property owners."
Proposition Learn is the latest tax levy FHSD has added to the ballots. It is a 48- cent operating levy that will allow the district to pay for things like new classroom materials and technology. To go into more detail, Prop. Learn will go towards an increase in student technology access and address aging technology, hire up to 20 teachers or paraprofessionals to support student needs, increase staff salaries to address salary freezes, and address other miscellaneous needs along with funding the balance reserve for future needs.
Francis Howell's last tax levy was 2004. Prop. Learn will be the third attempt at raising the levy since then; following Prop. Y and Prop. Howell. After each time they've been denied, the amount of the levy has been lowered more. Currently, it's only at 48 cents, but when they started, it was 90 cents.
Our schools need funding to give students the education they need to survive in the future, according to Francis Howell Central's Principal Dr. Sonny Arnel.
"Every once in a while, schools have to increase [the amount added to the property tax]. We haven't had a tax levy increase since 2004. Things cost more now. We need money for our school to run, to make good decisions, to make sure that our building and facilities are in good use. We're doing everything that a world class education and high school should do for our kids," Dr. Arnel said.
Supple agrees with Dr. Arnel on the fact that, if passed, Prop. Learn will improve the education Howell schools offer their students. He believes maintaining the district's status of excellence is one of the most imperative aspects of Prop. Learn.
"The Board and Administration are working hard to communicate the importance of Francis Howell remaining an educational leader and one of the highest performing school districts in the state. Prop. Learn will play an important part in maintaining our excellent educational programs and services," Supple said.
Keeping our schools and students successful is key, according to Dr. Arnel.  Prop. Learn is a chance to bring FHSD back where it should be: a fully-functioning, excellent school that gives its students what they need to make it in the world and more.
"We want you to be educated so you can leave here, go to college, go to career, go to military,  have a better life and come back and make this place a better place," Dr. Arnel said. "I'm a big supporter of kids and education, and I want to help you guys be the best you can be. If something is hindering that, I want to fix it."
The passing of Prop. Learn gives rise to the opportunity of better funding to improve schools and their level of success. This is one of the reasons our district urges of-age students to register to vote.
Not only will it help our school receive the funding it needs, but registering to vote early on can also help youth get involved in their community sooner and be more knowledgeable with government and political processes. Senior Alex Pettibone thinks  students should register to vote because America's youth is about to be America's leaders.
"We need to vote because we are the future of the country, and also because what happens in government affects us. We're going to have [learn about it] at some point anyway," Pettibone said.
"
"We need to vote because we are the future of the country, and also because what happens in government affects us. We're going to have [learn about it] at some point anyway""
— Alex Pettibone
The students who are currently turning 18 and graduating high school are America's next round of workers, consumers, leaders. Knowing the processes and knowing their government is critical for success in all ventures. Not only should they know government on a national scale, but in their own community. They should be aware of things like what lies within their city halls or who is making the big decisions on their school board. If students become more informed on matters of the school board, they'll be able to vote for changes that will positively affect their school, Pettibone believes. Students will be more aware and ready for everything they will have to know for their futures.
"Students need to vote on school stuff because it affects us. It's our school, and the people running it and everything matters to us," Pettibone said.
To be more knowledgeable voters, they have to be willing to learn about the candidates and where they stand on important topics. The best place to learn this information is candidate forums, says Senior Amy Wilkerson who is currently helped in putting together the last forum.
According to Wilkerson, "a candidate forum is a meeting where people who are running for a position can answer pre-chosen questions which is available for public viewing. There is typically an open Q&A that follows where members of the public can come and ask the candidates questions."
Wilkerson believes this helps voters get a better idea of who they should put their vote toward.
"It is beneficial because it introduces the candidates to the public. It allows the people to be a part of the process by asking them questions and understanding their views and opinions," Wilkerson said.
Dr. Arnel urges students to attend because he thinks candidate forums are beneficial and help people become knowledgeable voters.
"Candidate forums are a chance for the public to hear the stances of the people running for board of education and become more informed voters," Dr. Arnel said.
These events are very help voters because it allows them to view their candidates on a more personal level instead of a face in the news or a name in a paper.
Wilkerson believes candidate forums good the younger generation of voters, the teenagers who are just under the voting age along with the 18 and 19 year olds just getting into the political scene.
"It is beneficial for the younger generation to know their community's politics because it helps them be involved. By understanding politics, they are preparing themselves for when they turn 18 and can actually vote," Wilkerson said. "It gives the younger generation the opportunity to learn their own views and who or what they support at a younger age."
Knowing about those running for your community government and the people currently running your schools, businesses,helps you make your community better. You can choose who to have in charge of where you live. Taking the time to learn and hear about the candidates is a step in the right direction, according to Wilkerson. She urges voters to attend candidate forums and make themselves more enlightened citizens.
"For someone who doesn't see the point behind going, I would tell them that if they care about being involved in the election process besides just voting, then they should be there. If they want to learn who the new future board members could be, attending this forum or watching it on our website will do just that for them. If they want to understand which candidate may feel a certain way about an issue, then they should attend and ask them that question," Wilkerson said.
View the March 13th candidate forum on FHCtoday.com to see the opinions of the current candidates. The vote for the levy and school board will be April 3rd. For more information, visit FHSD's website: https://www.fhsdschools.org/
Leave a Comment