New beginnings, same place
New principals explain what made them leave classrooms behind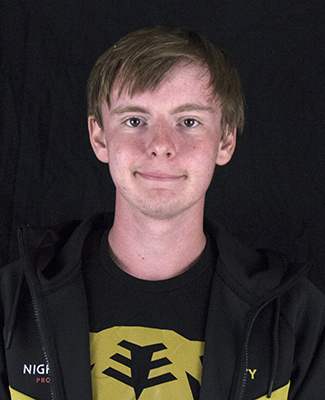 More stories from George Schlotzhauer
Welcoming faces and a warm environment was more than expected when Dr. Andrew Downs made his return to Central. Only this time, his return is as a principal.
Dr. Downs was a teacher at Francis Howell North until he was offered a principal position at Central and decided Central was a chance for a new beginning.
"They had an opportunity for me to be the associate principal which was a great opportunity for me to come back to a building that i really enjoy being at," Dr. Downs said.
  Although he had to leave, the attitude the staff and students greeted him with has made it clear he made the right choice.
"The staff have been amazingly welcoming and so have the students," Dr. Downs said.
His job, focusing on academics, primarily on teachers and testing, has him working with teachers in classrooms finding ways to improve teaching techniques.
 Downs doesn't have any plans to change the current routine at Central. He believes that his role is to support central and help it achieve its goals, not change it. This is his favorite part of what he does here and when he is in classes interacting with students.
"They're extremely nice kids here," Dr. Downs said. "I appreciate how the [students] handle themselves and how they treat one another."
Originally, Downs was a teacher so he could have more interactions with students, but as a principal, the dynamic has changed.
"It's been nice to have so much of an opportunity to talk to kids to see what they're learning and to have interactions with them in the cafeteria, at games, and in the
hallways," Dr. Downs said.
Much like Dr. Downs, Ms. Ashley Mairs is a new face when it comes to principals.
Formally a spanish teacher at FHC, Ms. Mairs is the new Dean of Students, replacing Mrs. Syron. She decided to take the position after considering it for awhile
"It's something I always wanted to do. I wanted to do a new challenge I run an at risk program called stat which is a student teacher assistant program, " Ms. Mairs said.Ms. Mairs also helps emotionally support students in many ways across central.
"I run an at risk program called stat which is a student teacher assistant program" said Ms. Mairs
Before she became a principal, she helped students out as much as she could, explains Senior Grace James.
"She did central outreach as a teacher and she was super involved in that," James said.
Ms. Mairs tries to be as welcoming and friendly as possible. She's always willing to help out a student in whatever way that she can, whether it's academically or emotionally
"She's a great mentor to me, she's super nice and outgoing and really positive, " James said.
Ms. Mairs is willing to support any student that needs it in the hopes of creating strong bonds and connections.
"She's super relatable and I'd go to her class after school and just talk with her," said Grace James
She wants all students to be able to come to here with any problem they might have and let her work it out with them.
"That they can come to me anytime they needs support or want to talk. I'm still the same person still have the same attitude and really enjoy being around kids" said Ms. Mairs