On the Road Again
The return of concerts brings back crucial part of teen identity
The atmosphere was buzzing as hundreds of people filled the stadium. They were all talking and laughing as they made their way to their seats, maybe even stopping for a quick photo. As the music started blaring and a figure appeared on stage, everyone began screaming with excitement. A year ago, this would not have been possible. Thanks to preventative methods and the wide-availability of vaccines, however, concerts are back, and they are better than ever.
When COVID-19 took control, the majority of heavily populated events were either cancelled or postponed, including concerts. One of these postponed concerts was the Harry Styles concert held at the Enterprise Center in St. Louis on Sept. 15. Junior Mary Grace Cummings attended the concert with tickets a friend had received for her birthday almost two years ago.
"A good friend of mine got [the tickets] as her 15th birthday present," Cummings said. "It's funny though because now she's turning 17 soon."
Another student attending a concert previously postponed due to the ongoing COVID-19 pandemic is sophomore Ava Schriber, who is attending the Lauren Daigle concert on Oct. 30 at the Chaifetz Arena in St. Louis. 
"I got [the tickets] for Christmas 2019," Schriber stated. "[So] it's been a while. I was supposed to go in 2020 in April, but then, COVID happened and she postponed it, and now it's like, 'Okay, it's time to do it now. I haven't listened to your music for a long time, but okay, let's go!'"
Both of these concerts were or are being held in arenas that can seat thousands of people. With that being said, many concert venues have had to make the choice of wait requirements they want to include to keep concertgoers safe and happy. Cummings described the requirements at the Enterprise Center for the concert.
"You had to get a negative COVID test three or two days before the concert or you had to have proof of vaccination," Cummings said. "And your other proof of that negative test too. You had to keep on your mask for the most time. You could take it off for photos, but you had to try and keep it on as much as you could."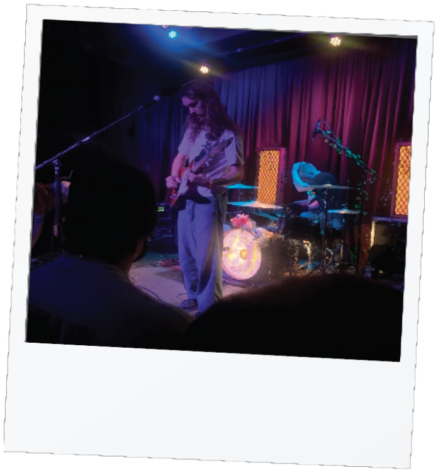 The concert Schriber is going to does not have any specific requirements in place, but Schrieber said she will be wearing a mask anyway to protect her friends and family.
"I think my mom will make me wear a mask," Schriber said. "My grandparents are at high risk [and] I don't want to get anything and spread it to my friends and family because that wouldn't be good."
Other students, like senior Quinn McDonald, think that even preventative measures won't be enough to stop the spread of new variants, making concerts still unsafe.
"Even though we have concerts coming back, which is very exciting, there is a bit of a risk," McDonald explained. "We still have COVID and not very many people are getting [vaccinated] and [the Delta variant] is getting worse than it already is. You have a bigger risk, especially having a lot of people in an area like that."
Even with requirements in place, McDonald worries about the lack of people following them.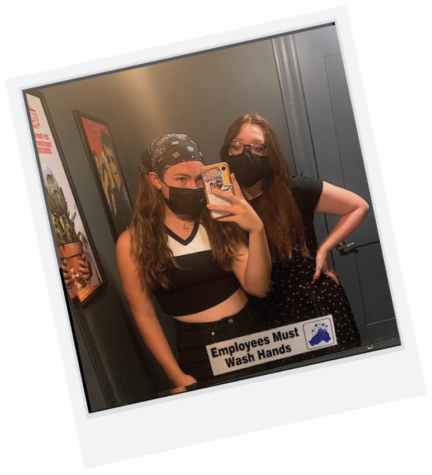 "They can't always enforce a limited capacity. They also can't enforce masks either since not everybody's gonna comply with that," McDonald said.
Despite this, many concertgoers have felt safe returning to venues to see their favorite artists. Many feel like the concerts they go to generally appeal to audiences who follow COVID-19 restrictions and have gotten their vaccines, so walking in and seeing hundreds of people does not frighten them as much as it would have last year.
"I think it was really liberating, especially the fact that I think most people, at least the certain demographic the concert I went to drew, were people who were very responsible primarily. I was pretty comfortable," Cummings explained.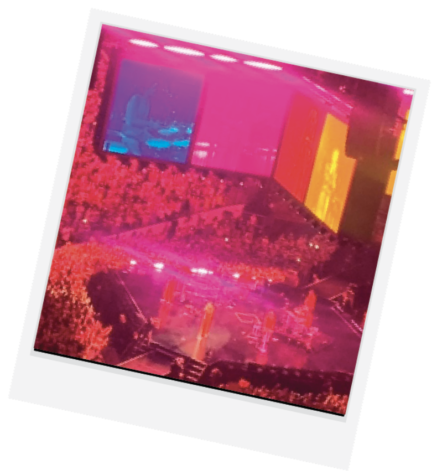 However, Cummings believes that whether or not you attend a concert should depend on if you know how to keep yourself and others safe.
"I was safe after both, and I think a lot of people are safe, but… it really just depends on you. Are you going to be responsible? Are the people around you going to be responsible? Do you have a disease?" Cummings stated. "But if you know how to act and you know how to safely take actions and quarantine and be aware and recognize the fact that if you get symptoms after a concert you need to stay home and stop going to school, I say go for it. But if you're not going to know how to act, don't go."
Schriber believes that whether or not someone goes to a concert right now depends on their comfort level.
"I think it's up to [the concertgoers], if you feel comfortable going then you should [go] and have a good time while there are concerts and while you're still young," Schriber said. "But if you don't feel comfortable going because of COVID that's up to you."
Regardless of any changes or restrictions, concerts still remain a highlight of many adolescents' lives. For many, the artists they see have touched a part of their soul, and getting to be with a group of people that share that feeling gives them a sense of belonging. Cummings gave her opinion on why concerts are such a meaningful experience for those who choose to go.
"[As] teens [concerts are] such a staple because we fall in love with these artists, [their music] is the soundtrack to our lives, and every teenager romanticizes their life so much," Cummings described. "Whenever you find someone you really, really love, and then you can go be surrounded by people who also love that artist, it's pretty magical. We [also] don't get to go downtown that much and it's such a cool feeling to dress up. It's just such an exciting new experience."
Leave a Comment
Your donation will support the student journalists of Francis Howell Central High School. Your contribution will allow us to purchase equipment and cover our annual website hosting costs. FHCToday.com and our subsequent publications are dedicated to the students by the students. We hope you consider donating to allow us to continue our mission of a connected and well-informed student body.