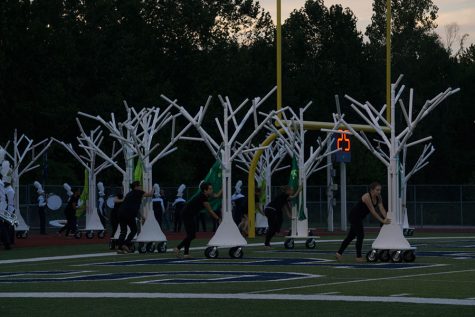 Jessica Fults, Staff reporter

September 8, 2017
This Saturday at O'Fallon township high school, the marching band has a competition showcasing their show 'colorFALL,' which they have recently performed at the Howell preview. Although this time they are going up against competition, senior and drum major Elizabeth Skelly, explains how the atmosphere of th...
Ashley Gault, Photographer

April 10, 2017
The FHC Fine Arts Festival is an annual event that choir, band, art and theatre come together for to show all the projects they've worked on throughout the school year. The art department puts their works of art on display, while theatre, band and choir have a variety of live performances throughou...