MOManager
Elisa Swanson reflects on her time as a basketball manager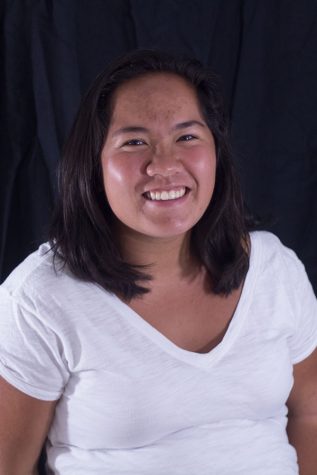 More stories from Elisa Swanson
Two years ago, I walked off of the basketball court for what would be the last time as a basketball player. I despised basketball; I wanted nothing to do with the game. It was mostly self-contempt, but I couldn't get over the negativity that came with the game of basketball. My playing career was over, but little did I know my basketball life was not over. I returned the following year as a manager and it was the best decision I made in my life, closely followed with the decision to return to managing for a second season this year.
I recovered from my sophomore year and I got to enjoy everything I loved about the game: the distraction from school, the strategy, the team. I learned to run a clock, take stats, how to fill 12 water bottles in record timing, and be the ultimate cheerleader. I learned to re-love the game.
I was apprehensive, to say the least, that I would be spending majority of my time during this basketball season with freshmen … an entire team of them. It took me two practices to learn the nine girls names. It took me a week to gauge the vibe of everyone. It took two weeks before I had a Snapchat streak with some of the girls, but it took only a moment to realize the team was something special.
Looking back on it, there wasn't one moment that made my senior season the wonderful season it was. Maybe it was the constant embarrassment of being called a mom by freshmen in the hallways or just getting to watch these kids that I truly came to call my own grow up in just a few months. I think it was the surplus of love I felt, the feeling that I was needed and had a purpose.
Managing is a ton more than just circling numbers on a book. For me, it has been this odd middle ground of helping out Coach Moe with stats and organization and being an older player that has been through the same experiences the girls I manage are going through now, like what color the socks have to be and whether or not to dress up for game day.
My last practice, the girls got to talk about the impact of having me around and while I don't know the extent of my impact I had on those girls, I do know the effect they have had on me. They made me smile; no joke, I had some of the worst days in the world this winter and I could just step into the gym and hear their greetings and it made me light up. I never needed to explain myself either; they accepted me for all my quirks, like skipping on the court or taking ugly snapchat selfies during their practices.
I have never wanted anything to end less in my life. I watched these nine girls become better basketball players, doing drill after drill of dribbling and passing and shooting. I watched them get to know each other and become better friends, laughing at the dumb questions or the latest gossip together. I watched them become better people, learning about resilience and teamwork and trust. I watched myself turn into this genuinely happy and confident person, and I have to thank managing and those that I managed for.
Leave a Comment