Unexpected Consequences
For anyone who is reading this blog, welcome! My name is Rachel Large; I am a junior, and I am a staff reporter on the Central Focus. First of all, I love to write, mostly about fiction, or anything fantasy-like. I love mythical creatures and mythology, especially dragons. I LOVE animals as well! The profession I want to pursue is Veterinary Medicine, either at Mizzou or Washington University in St. Louis. I love art; anything art-like that you can think of I've probably done sometime in my life. But my absolute main passion: watching Anime and reading Manga. Anime and Manga (Anime is Japanese "cartoons" and Manga is Japanese comics) takes up the bulk of my life, from reading Manga to talking about Anime. The purpose of this blog is to entertain as well as to tell events that happen in my life. You can follow me on Twitter or Instagram @UltmtNarutofan1.
So, during the last week of summer, for certain reasons I don't want to disclose, my sister, Ashley Large, and I were grounded from every piece of electronics in our house: our phones, our TV's, our computers and our Xbox. Now, I can say that my sister and I are two of the millions of people that are, for lack of a better word, obsessed with technology and social media like Facebook, Twitter, Instagram, and so on. I feel like it's bred into me that I must check all of my messages and all of my accounts every five minutes (that could also be the major case of OCD in me that I still can't control), but it's like I have a persistent disease that tells my brain to "check this, and check that." Ashley, on the other hand, can sit on her phone for hours chatting with friends, leaving no time to let us hang out together, and when she's not on her phone, she's on the TV soaking up any program she can find.
When the news of the punishment hit my ears, I nearly started to cry and plead with my mom to punish me with anything but that. I decided against it, because at this point I knew it couldn't be helped. I braced myself for what I thought would be the worst week of my summer. One day passes. Two days pass. And on the third day, after hours of laying on our beds bored to death, my sister came to me and asked if I would like to play a board game with her. I immediately froze in confusion. My sister asked me, to play a game with her? As sisters, Ashley and I have our "sisterly love" moments as well as plenty of those "I hate you" moments, more so the "hate" than the "love" sometimes. Ashley asking me to play a game with her was a major feat in our relationship.
After one tiring and entertaining game of Monopoly, the day came to a surprisingly bright close. "Today," I thought as I lie in bed, "I saw a side of Ashley that I don't see very often. I really like this side of her." The next couple days were just as eventful and very enlightening; without my accounts to worry about, I felt a thousand times less stressed and I got a lot more work done around the house. I actually started to enjoy not having my Facebook and Twitter. As it got time to get our stuff back, I realized as soon as I get my Facebook and other accounts back, and Ashley gets her phone back, things wouldn't be the same anymore.
We got our stuff back, and I'd say, as far as my relationship with my sister goes, we are better, but not as close as when we had no distractions. Unfortunately, my "social media disease" is back and I'm not really fond of it at all, although I'm not as bad as I was. This experience taught me that a break from cramming your face into your phone or computer won't kill you after all, in fact, it could be the best thing you can do for yourself.
Leave a Comment
Your donation will support the student journalists of Francis Howell Central High School. Your contribution will allow us to purchase equipment and cover our annual website hosting costs. FHCToday.com and our subsequent publications are dedicated to the students by the students. We hope you consider donating to allow us to continue our mission of a connected and well-informed student body.
About the Writer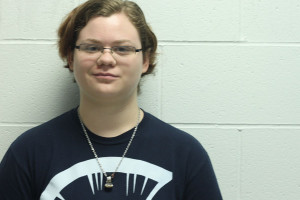 Rachel Large, Staff Reporter
Rachel is a junior and this is her first year on the publications staff. She enjoys writing fiction stories and making anything that is considered art....