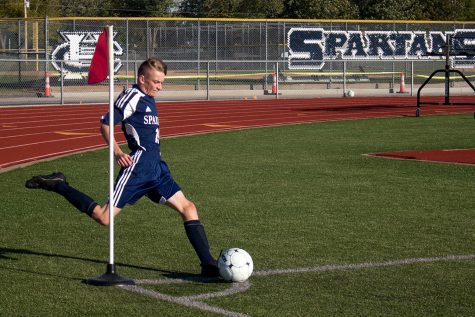 Corinne Vorderstrasse, Staff Photographer

November 4, 2019
The boys of the CT soccer team played a hard game against Fort Zumwalt West as heavy wind fought them on Monday, Oct. 21. With an incredible defence, the Spartans managed to keep the opponents away from their goal completely. Freshman Adam Tucker scored the first goal, leading the way for the Spart...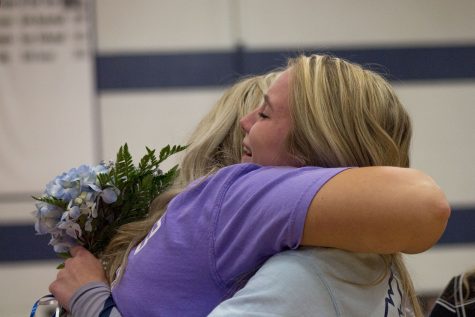 Corinne Vorderstrasse, Staff Photographer

November 4, 2019
Every year, a handful of girls become a group of seniors who have been volleyball players on the team for all four years of their time in Central. On Tuesday, Oct. 22, these seniors were recognized and medaled for their dedication to the team and the sport for so long. Junior player Annamarie Yates spok...